Pair distribution function (PDF) analysis for everyday battery analysis
WHEN: WEDNESDAY, FEBRUARY 21, 2024 AT 1 PM | CDT
Did you know in operando measurements of the X-ray scattering Pair Distribution Function (PDF) can help you see the changes in the local order/disorder within cathode and anode materials?
In the charge/discharge cycling of lithium-ion batteries (and other novel battery technologies), there is a continuous buildup of local disorder in the cathode and anode materials driven by the Li-ion mobility that will eventually contribute to battery failure and reduced operational lifetime.
Characterization of the nature and extent of this local disorder can lead to predictive insights into battery failure mechanisms.
In operando measurements of the X-ray scattering PDF can allow direct modeling of the changes in the local order/disorder within the cathode and anode material as well as for solid electrolytes if used.
In the webinar, we will investigate how best to collect in operando PDF data and discuss the optimum data processing approaches to give meaningful results. In particular, the use of Reverse Monte Carlo techniques to give physical representations of the locally disordered structure will be presented.
Presenter: Simon Bates | Co-Presenter: Tim Bradow
Simon Bates
|
VP of Science and Technology
Rigaku Americas Corporation | Texas, USA
Simon Bates is V.P. of Science and Technology at Rigaku Americas Corp., where he nurtures collaborative relationships between industry partners and academia in the discovery of new technologies and methodologies for the next generation analytical systems. His fascination with materials science and analytics has led Dr. Bates on an interesting career path. Having received his Ph.D. from the University of Hull for his neutron diffraction studies on the magnetic properties of rare earth materials, Dr. Bates completed his postdoctoral work at the University of Edinburgh where he first started to design and build specialized high resolution X-ray diffraction system for materials characterization. He continued working on X-ray analytical systems and software design throughout his career at Philips, Shimadzu (Kratos), Bede Scientific, and Rigaku. However, before joining Rigaku, Dr. Bates explored a different career direction and spent 17 years working in pharmaceutical contract research at SSCI and then Triclinic Labs., where he expanded his toolkit for materials analysis to embrace thermal methods and IR/Raman spectroscopy while experimenting in organic chemistry and molecular modeling. Dr. Bates has continued his relationship with academia, volunteering as an Adjunct Professor at Purdue University, University of Hawaii Hilo and more recently at the University of Long Island. Want to learn more? Connect with Simon on LinkedIn.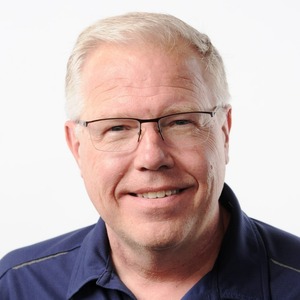 Tim Bradow
|
Sr. Business Development Manager
Rigaku Americas Corporation | Colorado, USA
Tim Bradow is a Sr. Business Development Manager at Rigaku Americas Corporation. He is focused primarily on developing relationships, collaborations and partnerships related to X-ray analytical instruments that assist battery researchers and manufacturers in the thriving battery industry. Tim holds a Bachelor of Science in Electrical & Electronics Engineering (BSEEE) degree from North Dakota State University and recently joined Rigaku in early 2022. He has experience with a variety of battery chemistries and applications, including all solid-state thin-film batteries, and has been on the leadership team of multiple battery technology companies. Tim is very passionate about helping people learn more about Rigaku's powerful X-ray analytical solutions and working with battery scientists to ensure they have access to the best tools to improve their atomic-level understanding of advance materials for next generation batteries Want to learn more? Connect with Tim on LinkedIn.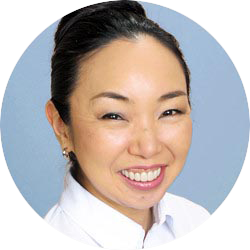 Aya Takase
|
Head of Global Marketing
Rigaku Corporation | Texas, USA
Aya holds a PhD in engineering from Osaka University and an MA in physics from Tokyo University of Science. She has been with Rigaku since April 1998. She started in the X-ray Diffraction Application Lab and transitioned to X-ray Imaging in 2017. She now focuses on providing educational and useful content for X-ray users. Her goal: Help non-expert X-ray users achieve expert results with less time and effort. She has worked on many projects designing automated and user-friendly X-ray instruments and analysis software. She is very passionate about helping people learn more about X-rays and working with X-ray users to solve their specific problems. Want to learn more? Connect with Aya on LinkedIn.